WELCOME TO MAC CONTAINER HOMES
Creative solutions for modern living
We believe everyone should be able to own their own home. But the odds are stacked against them. Buying or renting property is expensive and there's a general shortage of land and accommodation nationwide. That's why we started building MAC container homes.
After years in the business of using containers as housing and business accommodation, we thought it was time someone came up with an idea that would make it easy for people to find cheaper, more relevant and creative solutions to fit their needs. What mattered was that it was new, quick to build and created the opportunity to get on the ladder for fraction of the cost of investing in bricks and mortar.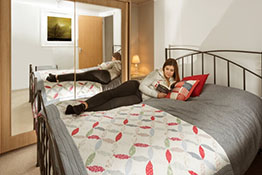 MAC container houses are innovative, modular, portable buildings suited to many lifestyles and needs and are excellent value for money. Whether you need a complete housing solution for large numbers of people or a cottage at the bottom of your garden, a MAC container home provides a superb place to call home for a fraction of the cost of a traditionally built dwelling.
Local authorities, housing associations and NGOs: Housing for vulnerable people – homeless, elderly, disabled and low income families and individuals.
Owner-occupiers and family members: independent space for teenagers, students and relatives.
Businesses: offices, workshops and on-site staff accommodation.
MAC purpose-built container homes: the automatic choice
Brand new. Designed, specified and built entirely off site. We do not recycle old shipping containers. A MAC container house will not have been exposed to sea water or rough handling in transit. Unlike many shipping containers, our floors are solid steel and our roofs pressure-bowed to allow rain run-off. And they have a 10-year warranty too.
Custom-built. These are not converted shipping containers. You decide on the layout, fixtures, fittings, décor and access and security systems, according to your budget. Your container home can be as simple or sophisticated as you like.
Great price. A 20' x 8' fully fitted container home suitable for temporary accommodation can be bought for £17,050 (excluding VAT at 5%). A 40' x 12' permanent dwelling fully compliant with building regulations comes in at an amazing £49,950 (excluding VAT at 5%). Prices and Sizes.
Fast delivery. Your home can be installed and ready to move into in just 12 weeks. We deliver anywhere in the UK. Delivery options.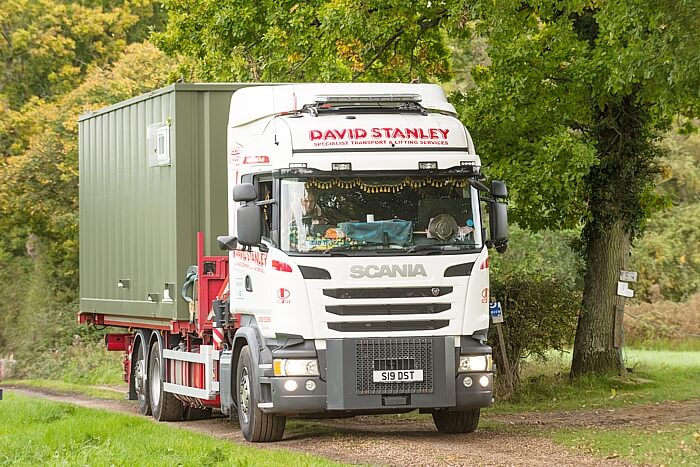 Fits in anywhere. Container homes work in small spaces, urban infill sites, off-grid locations and plots unsuitable for brick-built developments. In most cases you won't need planning permission, except for protected buildings and landscape.
Versatile. Multiple applications for local authorities, housing associations, NGOs, owner-occupiers, small businesses and people with health or mobility issues.
Comfortable. You can equip your container house with just about any home comforts you like to suit your lifestyle – all the usual, modern conveniences, plus cosy wood burners, stylish wet rooms and more.
Safer than houses. Extremely robust and fitted with a range of security features, including shutters, locks, sensor lighting and alarms. All of our units are also 30 minute Fire Rated.
Modular. Several container houses can be linked and stacked on top of one another to create the housing configuration you require, complete with doors, windows and stairs.
A quick fix for a housing shortage. Container homes make efficient use of brownfield sites and provide good living standards. Their small footprint and modular capabilities maximise available land.
MAC is the UK's leading provider of container housing. We sell brand new, bespoke container homes, not converted shipping containers, to individuals, businesses and organisations of all sizes. We are the trusted supplier of container buildings to thousands of clients
Such a fabulous idea, why hasn't anyone come up with this before?
Paul
Amazing to be able to afford a home with no mortgage and so warm and cosy.
Chris