Delivery
FROM ORDER TO DELIVERY IN JUST 14 - 16 WEEKS
You can have your MAC container home installed and ready to move into in only around 14 - 16 weeks from the time you place your order. We can deliver anywhere in the UK and will install your home where you want it.
HOW MUCH WILL IT COST TO DELIVER MY HOME?
This will vary depending on the size of your unit, the location of the plot and any access issues. Typically, a 10-foot wide unit is likely to cost £795 (+ VAT) including the crane offload. Larger homes require a police escort and cost around £1,000 more to deliver.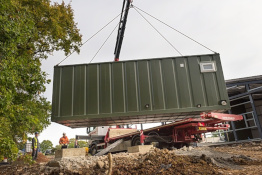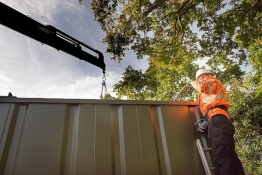 HOW WILL MY HOME BE DELIVERED?
Our container homes are delivered on market leading HIAB (Hydrauliska Industri AB) vehicles fitted with a crane for easy off loading. Manufactured to exacting standards in Finland, these vehicles are a familiar sight on our roads and the most effective transport for container homes. The vehicles we use are 55-feet long and as wide as the unit we are delivering. The truck will need to be able to pull up parallel to the site so that the container home can be craned and positioned as required. This usually takes around half an hour.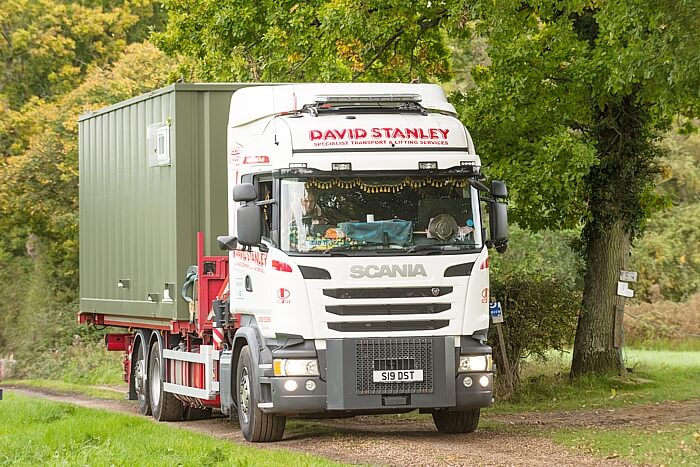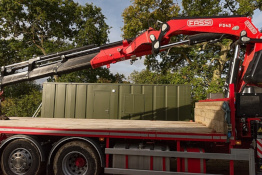 WHEN WILL MY HOME BE DELIVERED?
When you place an order we will arrange a convenient delivery time and date. Delivery lead times are currently around 14 - 16 weeks. We deliver weekdays at a time and place to suit you, from 8am-5pm. As we are not dependent on the weather and can negotiate most construction site surfaces, we can guarantee delivery dates in all but the most exceptional conditions.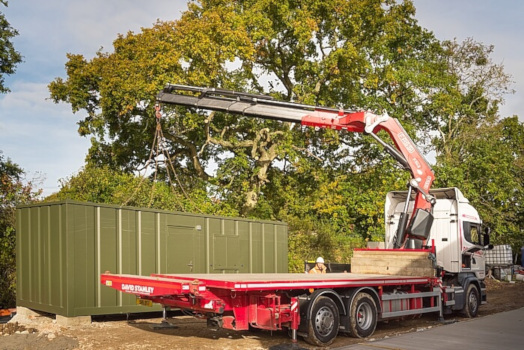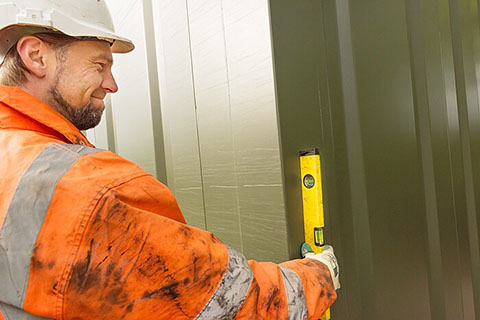 DO I NEED TO PREPARE THE SITE?
Container homes can be placed on a wide range of surfaces. They are self-supporting and do not need any special foundations. Minimal site preparation is required – the plot just needs to be firm, level and accessible to a large container truck, with a concrete surface laid to support each corner.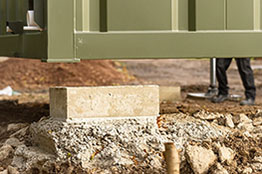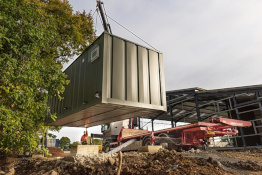 WHAT ABOUT ACCESS?
Access is an important aspect in researching suitable sites because of its impact on the time, complexity and cost of installing all amenities. If you've done your homework, you will have made sure of the site's suitability for vehicle access and the installation of utility services.
Our trucks can manage most site conditions but cannot drive over grass slopes, muddy surfaces or exposed utility conduits. If you are unsure about access, we can arrange a site visit to carry out a survey and, if necessary specify any work that needs to be done to ensure a safe, successful delivery.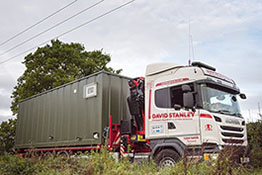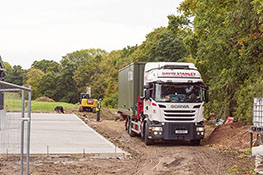 HEALTH AND SAFETY
For large orders, we can arrange for an expert to be on site to safely manage the logistics of delivery and installation. All members of our team are appropriately certified under the Construction Skills Certification Scheme (CSCS), and that includes our drivers and crane operatives. A CSCS cardholder is considered to be competent in their job, has the relevant certificate/qualifications and has passed a health and safety test.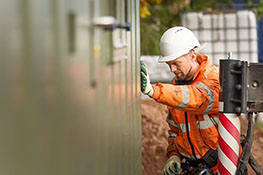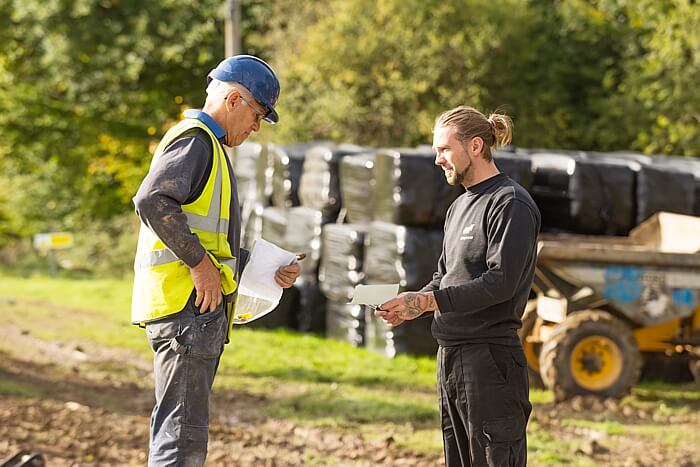 For further advice and guidance, please contact a member of our team.