Shipping Container Offices, Studios & Workshops
MAC MEANS BUSINESS
Do you need a dedicated space where you can truly focus on your work and projects in peace? A space completely under your control, that can provide everything you need to work uninterrupted and with complete freedom, separate from your home?
With its exceptional economy and versatility, MAC container housing is the perfect option for creating or extending a business premises. Check our current prices for a container home with two rooms, kitchen area and bathroom.
MAC's clever modular housing can be sited on all kinds of spare private or public land, including garden plots and urban infill sites. Planning permission is often not needed, but you should still check with your local planning authority.
Our buildings are
Durable
Great value
Available fast
Adaptable
Secure
Movable
FAST DELIVERY
Whether you need a simple office or highly personalised creative space, we will work with you to find the right solution and deliver your fully fitted container house in around 12 weeks.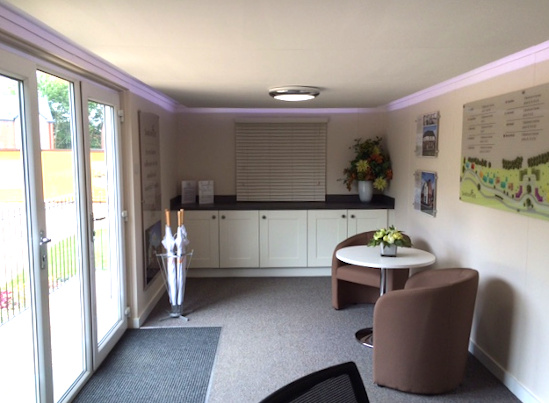 If your business employs seasonal workers, you may be interested in one of our sleeper units that can accommodate up to 12 people, with two bathrooms and shared kitchen facilities in a separate container building.
For permanent occupation, a container home should comply with building regulations, which will add around 30-40% to the cost. Our permanent container homes are superb value compared to conventional buildings and provide a warm, comfortable space all year round.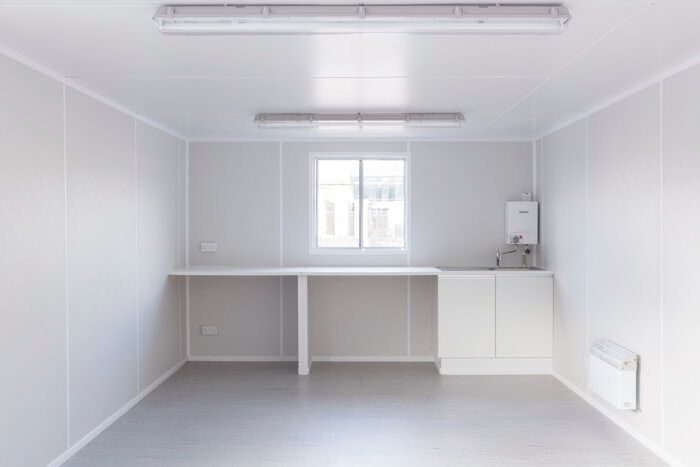 AFFORDABLE
As bricks and mortar accommodation is now so expensive, a MAC container house offers a genuinely affordable alternative. Even our largest buildings are cheaper than their equivalents in ordinary housing stock. See more prices and sizes.
FUTURE-PROOF
With the ever-changing realities of business, it's useful to know that you can repurpose or move your container house should your needs change.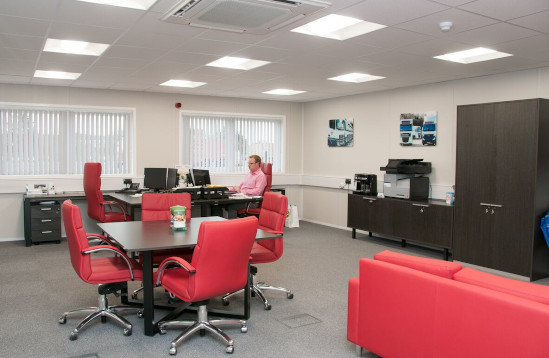 STRONG AND SECURE
Our buildings are built to last. Quality locks and internally locking shutters ensure that they are vandal-proof – that's more security than most traditional buildings. View security options.
NEW AND WARRANTIED
We build brand new container homes rather than convert old shipping containers. Used cargo containers may have been exposed to seawater or rough handling and usually have inferior quality flooring and roofs.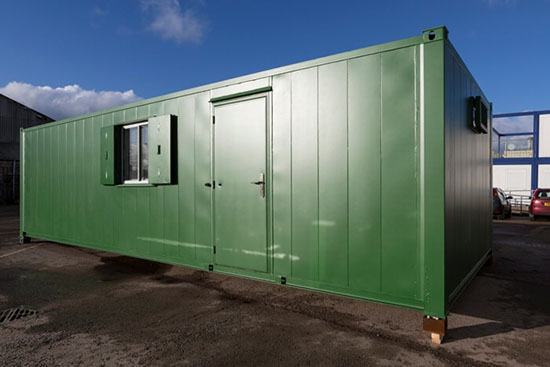 When you buy a MAC container home, you can be confident of its quality and longevity. You get a new build with a solid steel floor and a pressure-bowed roof for rainwater run-off. It will have a 10-year structural warranty.
EASY TO BUY
Buying a MAC container home is simple. We discuss your plans and help you determine the right solution for your business. Further information about buying a container home.