Personalising your home
ROOFING
MAC container homes come with a strong, insulated flat roof as standard, pressure-bowed to allow rainwater run-off. You can, however, adapt the roof profile, with professional help from an architect or structural engineer. It depends on how you want the finished building to look, the cost of the modifications and whether planning permission will be required.
Flat roof. Like most purpose-built container homes, ours have flat roofs. This is the cheapest and easiest option and enables another container to be stacked on top. You can create a structure three storeys high with our homes, just like a traditional house. Our steel roofs can easily support the weight of an entire container home, even when built to comply with building regulations. Our roofs are pressure-bowed to allow rainwater run-off.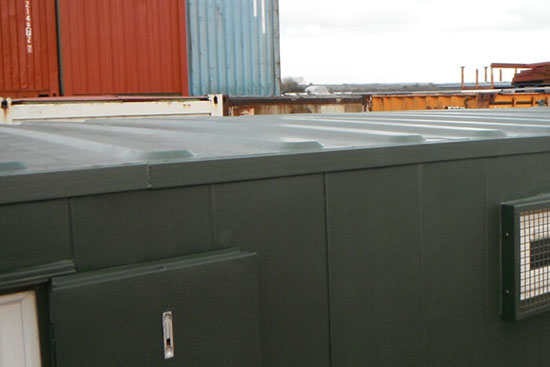 Green roof. A so-called green roof is the eco-friendly option. It increases the insulation properties of the roof, thereby reducing cooling and heating bills. It also looks attractive and is easy to maintain. You could even add a stairway and create roof garden. Although our roofs are designed for rainwater run-off, you will need to consider waterproofing, drainage layers and box guttering – useful if you are harvesting rainwater. You may need to seek planning permission for a green roof.
Gabled or pitched roof. An angled roof can be pitched in any direction and you can even have a gabled roof, although this will depend on the site profile and any height restrictions.