Farm Worker Accommodation Case Study
Recently, MAC Containers were contacted to provide accommodation buildings to a farm in the East of England. The owners required accommodation for their workers and, after seeing what MAC Containers were able to provide, decided these were the ultimate solution.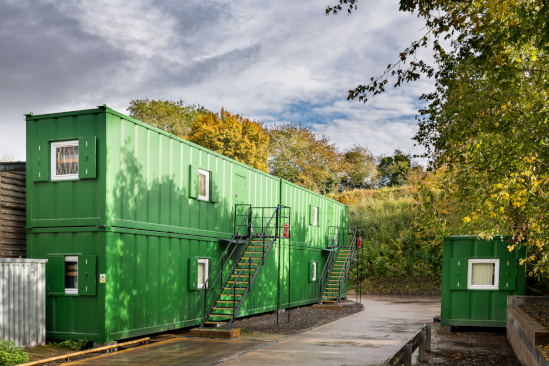 View of the outside of the accomdation units.
Long-Term Worker Accommodation
The farm needed accommodation that would stand-up to being used for a long period of time, by a number of different people, without having to be replaced on a yearly basis. The sleeper accommodation units provided by MAC Containers were able to meet these specifications, and also provide cooking and eating facilities in communal areas.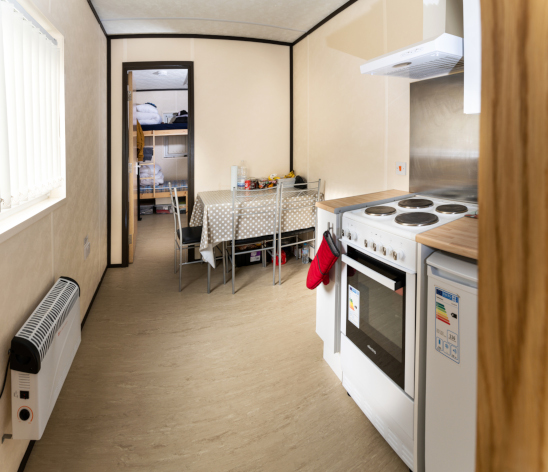 Kitchen in a farm worker container accomodation unit
Overall, five accommodation units were provided to the farm. Each unit is fully plumbed providing running water and has electricity throughout, making them warm and comfortable inside, ensuring an attractive living solution for the workers. The farm decided to have these containers stacked, to take up less space, and security keypads offer easy access and peace of mind for the residents.
Low-Cost Worker Accommodation
Container accommodation offered a low-cost solution to housing temporary workers whilst maintaining dignity and comfort. Being a non-permanent structure, the units do not require any special site preparation or planning permission and can be easily moved if required.
Additionally, having the accommodation on-site means the workers were able to have a convenient, warm and attractive place to live without having to rely on local transport, which is not always readily available in a rural location.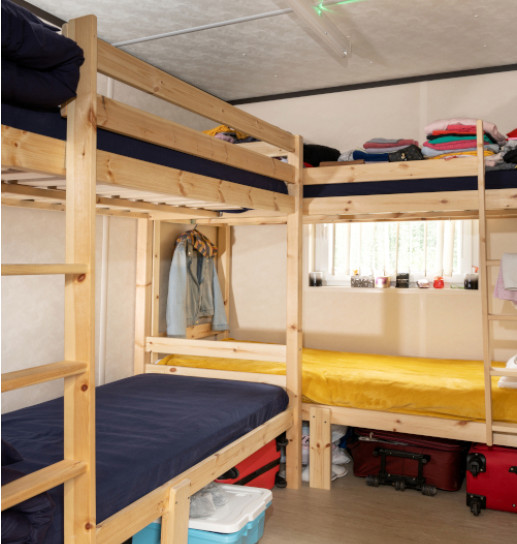 Bedroom in a farmworker container unit
The success of the worker container accommodation has meant that the farm owners are already thinking to the future, when they may require further worker container accommodation from MAC Containers.